Download over 5,000 Forex robots and over 3,000 Forex indicators from the MT4talk forum posts!
My broker
Theleading provider Circle Markets provides forex traders with a high-quality pure STP trading environment. With them you can trade in 35 different currency pairs, 11 commodity markets, 12 leading world stock market indices or in bonds on the Meta Trader 4 trading platform. Their license is also up to the mark which first brought me to them at the first place. New trader can learn forex trading through their learner section.
My broker is FreshForex. My first few weeks had been bad, and it's all due to my greed. My account got burned I lost $500. I decided to deposit again and tried my luck. My account manager guide me and led me to profit. Thanks to fast execution, my orders get filled without any issue. I heard a lot of traders experiencing freeze in platforms, but that's not the case with FreshForex. They have such smooth and nice platforms. Plus, bonus programs are the best.
Thanks for your recommendations and explanations. I'll add my two cents. My forex broker is dekocorp and I really like their services. I chose it because of very handy trading platform which I can launch on desktop and a smartphone.
I have been trading in the Forex markets for 10 years now. When i started my trding i was using FXOpen and after trading with them for 10 years i am very much satisfied and a profitable Forex trader.
I am also trading forex
For the Forex traders who are Newbie traders or Advanced traders they have to understand that If they will do their trading with an ECN Forex Broker then they can easily earn the Profits as there will be no conflict of Interests between the Trader and the Broker. This is why i choose to do my Forex Trading with the International Broker FXOpen.
Offline
From: United States
Registered: 01-05-21
Posts: 8
Gender: male
Age: 31
It's hard for newbies to start trading with forex. You need a great broker
It's hard for newbies to start trading with forex. You need a great broker
We need to do our Forex trading with an ECN based Forex trading broker like FXOpen Global.
I have been doing my trades with this broker from the Year 2010 with SUCCESS
As you can see below the ECN Spreads of the FXOpen ECN Trading account from MYFXBook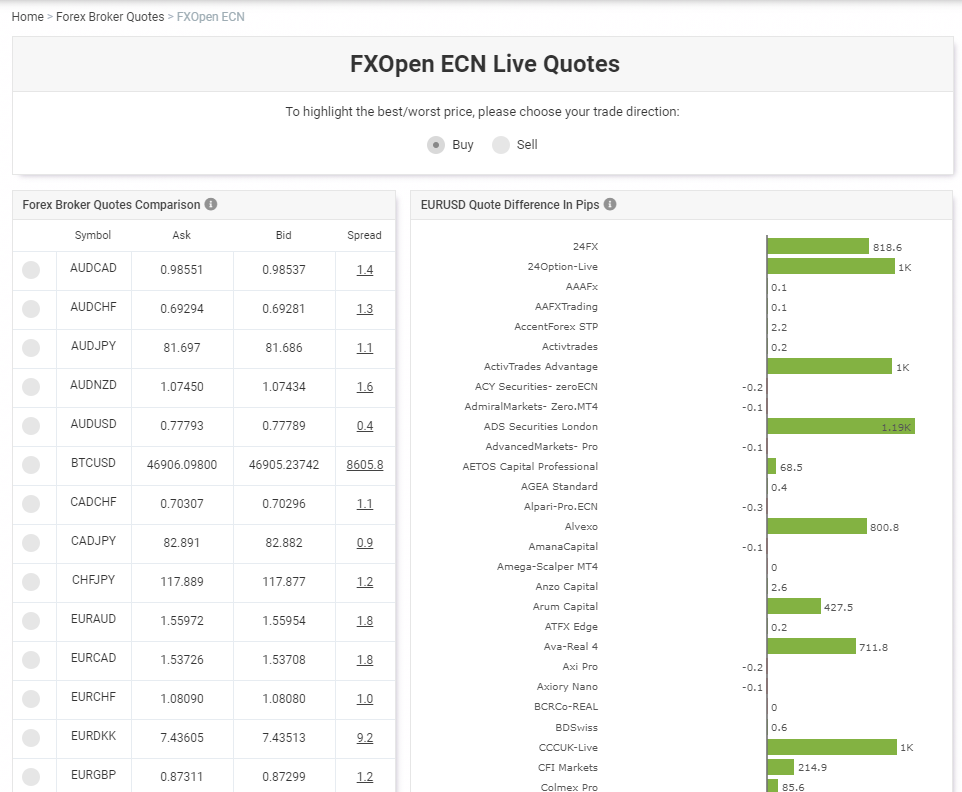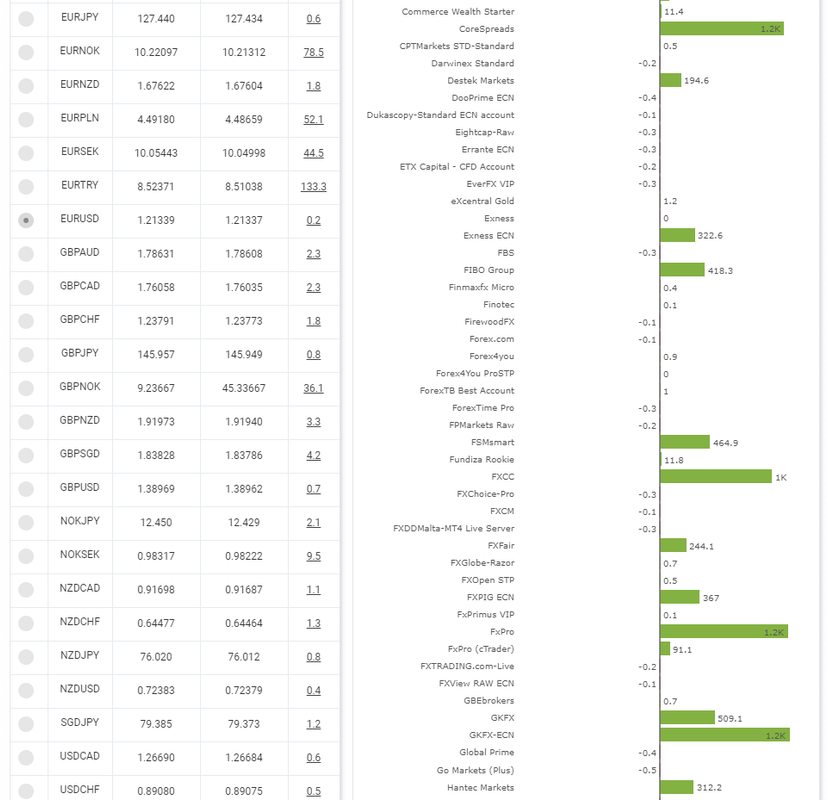 Total number of registered users: 76,801
Registered users today: 0
Newest registered user: نذري بن حسن
Total number of topics: 11,763
Total number of posts: 38,406
---
Online users: 3,136 guests, 130 Members:
ABDIGANI, Abdullah Alramzi, admin, angelj, ankurdg, arnie, aslam, aussiesteve, Ayman Shawki, ayman107a, baronred2025, Biren, Bmark, bodeworldd, CapeStar, capitalone, chiki, chizzy97, cluemaster2000, crazypips, damnhue, davidgoure, Dayut Nikhar, deikoo, diversanta, djchris99, dnxnxz, doleinan, Donovan Sissing, Edgar Seraphin, ekosulkhaniy, ela, emmie789, Etsenn, Fabio Alexandre Franco Augusto, fahmiop, fastlane2021, ferdiwanboss, Fsa333, FX PLAY, GatePiyush0304, Gerard Collins, ghentyal, Gil111007, gmalongo, graysonchin, Happy Most, hghspd01, hhh45, Hhktaukhua, HS Bhiks, Hüseyin Gökhan Oruçoğlu, iamBR1, ibdafx, indigos, jclint394, jeutouf, Juanillo72, justinayu, Kador, kaushikpatel070, kibewilly, Kitty Mira, kkeskar75, Lars Dalgren, Magassa450, mahis_124, Marzenchi, mb56, Medoune Beye, Mi Ki, mifa, minhtu599, Mirão, mokhosifx, MR. Fafi, Mvr123, narendrakurwade, neagoelaur, Nguyễn Duy Nguyên, Nick Line, nitroz, nov, nwesterhuijs, Omega Plus, Online7, Owethu Mkhize, pedropascal, pedroza_edgar01, Phattara, pigboy, Purgeaudio, qaedi, rajesh311, Raymond Boyd, Reno, rochellebrown30, Roopifx, SA Brown, Sandor Nagy, sasastephe, SAUDI_Scalping, SBinalla, Sean Lu, serkante, silentdrix, spark2023, ssehrat, surewin28, TF, ThreeLions, Tomislav90, tradingralf, tskabilan, Tulin, Vidyasakaran Durairajan, vizayrazu, Vpe, Vũ Thanh Tùng, wagnerg123, wilie98, xv16, yogesh1k, yowiszha, YWAI, zagatechfx, Zoltan0013, דרור וסרמן, نذري بن حسن, 西伯利亚风
---
MT4talk is a User Generated Content website. All content uploaded to MT4talk by our users (MT4talk forum members) is User Generated Content. Please note that MT4talk doesn't sell Forex robots and does not provide support for the uploaded Forex robots. MT4talk only sells PRO membership. PRO membership means unlimited download access in every forum topic and forum post. While some of the uploaded Forex robots are limited till the next update, other robots never get updated, it all depends on the creator of the robot.
---
We testing Forex robots in REAL-TIME! We testing some robots on a demo account but in real-time. We are not financial consultants and we can't push you to risk your money. We are just trying to find good market analysis solutions from different strategies to help our community.
---
CFTC RULE 4.41 – HYPOTHETICAL OR SIMULATED PERFORMANCE RESULTS HAVE CERTAIN LIMITATIONS. UNLIKE AN ACTUAL PERFORMANCE RECORD, SIMULATED RESULTS DO NOT REPRESENT ACTUAL TRADING. ALSO, SINCE THE TRADES HAVE NOT BEEN EXECUTED, THE RESULTS MAY HAVE UNDER-OR-OVER COMPENSATED FOR THE IMPACT, IF ANY, OF CERTAIN MARKET FACTORS, SUCH AS LACK OF LIQUIDITY. SIMULATED TRADING PROGRAMS, IN GENERAL, ARE ALSO SUBJECT TO THE FACT THAT THEY ARE DESIGNED WITH THE BENEFIT OF HINDSIGHT. NO REPRESENTATION IS BEING MADE THAT ANY ACCOUNT WILL OR IS LIKELY TO ACHIEVE PROFIT OR LOSSES SIMILAR TO THOSE SHOWN.
Disclaimer - No representation is being made that any Forex account will or is likely to achieve profits or losses similar to those shown on backtests in this forum. In fact, there are frequently sharp differences between hypothetical performance results and the actual results subsequently achieved by any particular trading program. Hypothetical trading does not involve financial risk, and no hypothetical trading record can completely account for the impact of financial risk in actual trading. All information on this forum is for educational purposes only and is not intended to provide financial advice. Any statements posted by forum members or the MT4talk EA Tester Team about profits or income expressed or implied, do not represent a guarantee. Your actual trading may result in losses as no trading system is guaranteed. You accept full responsibilities for your actions, trades, profit or loss, and agree to hold the MT4talk team and forum members of this information harmless in any and all ways.
---
Affiliates Disclaimer - The site may contain links to affiliate websites, and we receive an affiliate commission for any sign up that trade by you on the affiliate website using such links. Our affiliate partners includes the following: FXOpen, FBS, LQDFX, MyForexVPS.