two simple indicators
Topic: two simple indicators
The logic takes weekends (49 hours) into account, but not public holidays. My broker use CET time (no Sunday bars) so unsure how it works with US times.
The separate chart version displays alert box on start up if there are missing bars - saves hunting for graphics to check! The other lists messages in the 'Experts' log.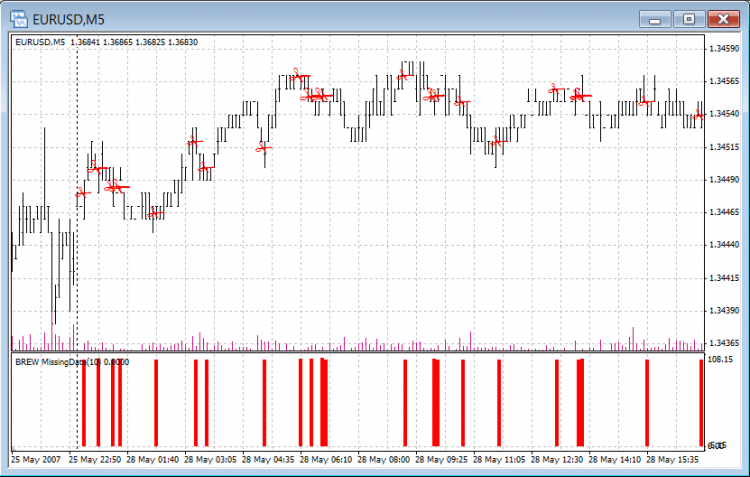 Forum Admin: Highly Recommended!