Optimize single Moving average trading
Topic: Optimize single Moving average trading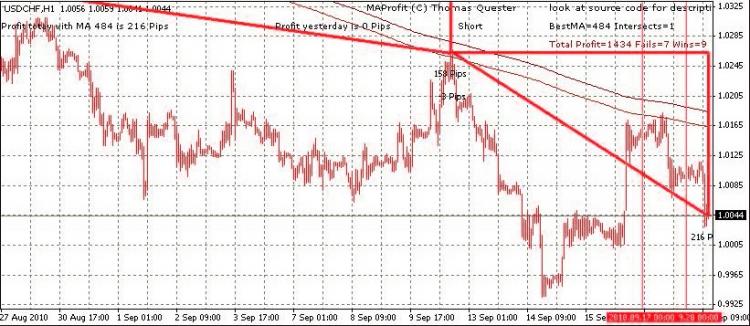 This code is following the idea of MA Profit, except that it is using a single Moving Average instead of the cross moving average system.
Using only a single moving average speeds up optimization, it can check all moving averages between 10 and 1000 in nearly no time.
Trading with single moving average gives three signals. Usually it works with large moving averages like 150 or even 500 or more.
The curve is below the candles - buy
The curve is above the candles - sell
the curve is horizontal and many times crossing the candles - close positions and wait
Forex Leverage up to 1:3000!
Try this Forex robot on FBS Broker, on leverage up to 1:3000  All Forex strategies allowed! Scalping, hedging, martingale, etc... Deposit small money and make a big profit!
Super Fast Forex VPS!
If you are using a Forex robot, you must have very fast Forex VPS! Try this super fast Forex VPS!