Upload your open source Forex robots, and the MT4talk EA tester team will testing it! The EA tester team will try to find the best EA settings.
Spread Indicator
This indicator is a convenient tool to quickly throw a glance a the currency's current spread. Especially with non-fixed spread brokers, determining the current spread from looking a the 5-digits quotes can be exhausting.
You can easily change the position, color and font size as with ordinary labels. Your changes won't get overriden!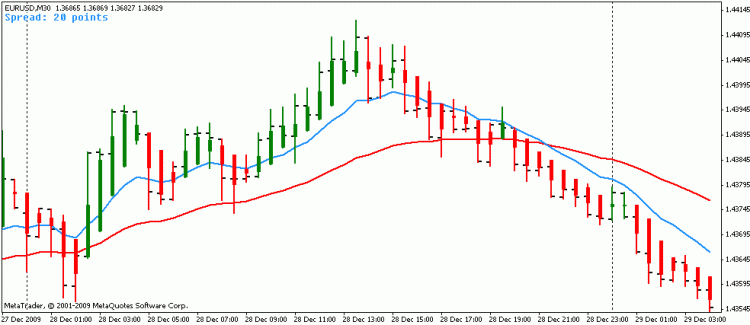 Tkhis is very precise Indicator. Thank You!
hello friends i have god indicators and strategy that make you good profit from Forex trading , if you want to know please reply me , I will post and attached for you
My friends i have good strategy that you always give profit and no loss , minimum 100$ every day you can earn for this .
Forex trading in from last 100 years and now turn over is 5Trillion $ , so every one has opportunity to earn from Forex.
Do not worry if you are new in Forex trading , if you follows rulls and you are cool in every situation you can 100% earn in Forex, You just Practice more and note down each tarde you do. how much you loss and win, why you loss and why you win.?
Indian people not allowed Forex trading , why ? any body answer me why Indian people not allowed Internation Forex Trading? what is problem with Indian people if they trade in Forex trading ? anybody Answer me ?
There are lots of Indian People Trading with real money , but they do not allowed to deposit from bank to there Trading account , so they use another way to Deposit and withdarw.
Is there a good broker who can help Indian people from Forex trading ? That they can trust and deposit and Trade in Forex trading ? And Broker pay them if thet win trade and Profit.
I have very bad experience with Forex Broker , they know Indian are not allowed Forex Trading and when Indian win and try to withdraw money they excuse and not refund money , is there any safe way or any court for Indian Forex trader that they can complaint against broker like this ?
Total number of registered users: 37,538
Newest registered user: Crush29
Total number of topics: 12,034
Total number of posts: 38,355
---
Online users: 2,111 guests, 167 Members:
9nite, abirevshare, abrahamabs, Achata Traiprakong, admin, akfx, alex9631, andrekml, andreluiscardoso, andrisunardi, artur-maroz, artzrules, ask4absuaidu, Ayc Trader, azmk, betuboxem, Bog Min, bukhalaf, charoenmit, Christopher Edeson, coscar, Crush29, cws9993, damii98castro, Damir Turk, darlaau69, dmp.forex, DOM, dtiarja, eagleeyes94, EAInspirer, eceric2, edugdr, EpicSyed, faizul8877, fardausir76, flsekme, foreman007, FxNewbie, gafxtrader, GGrays1999, GreenBaron, gregorio, gtchan, henrydicksii2, HFTX, hhh45, Hilk12, HoLaKo, Horry Yue, hunt4pp, Hussam Abu Taleb, ifilex, Imran Ghafoor, Inokko, Islaamahmed, Jack V, jaerv1, jamesnmea, Jananu, javierbartley, jaysonajax, jean, jefferson uche, jesse292, Jhon Velasco, Jhongalo, John6051, jyameogo87, k9mail, kailash32000, Karabo, Keobakile, KRiT111222, Larbi Larbi, Liezel, Liunas, LuchoXP77, luisSapo, machs_nochmal, maiasra, manisri69, MarianNick123, Mavrenc, maxheadroom, mdnbqw, mdsahib, Medoune Beye, megasuporteti, melchoirfxtrader, migtab, Mirko Monopoli, Momentstock, montanageri, Moshood Adeaga, MrCash, msuckoo, mt4gr, NaguFX, Naja Mcolipi, Nath33, Neosul, nhunguyen, NoGivenUP, novela, Nurhayh, oakcrest12, okuman67, Oleg Balabanov, Olvit, omtei, paksi1972, pbu, pefre, peter.adshel, petpit, phamanhtunga, Profit Forex, putriunique, quintana, rangloisi, Ratilove, Ray Marco Jipin, Rcpabon, reynier.punisher.barnard, ritsuqie, RodrigoGR, Rudy, satfun, shahinn, silvionei coimbra, simplecoders, sloncho, solomon, somesh1515, Sten, tai123, taufikqq, tenkrunner77, thanathip21, Tiki Lucky, Tolkien, tradingralf, ty, ueuktfd, UncleKay, unmolesting, urdivine, urijz895, Victoriano, victornu0401, vijayakash, vinacom, vufx1972, vullistax, walidshahbudin, williamcsr, Wllie Bester, Xio Lele, xixkko, yahavuzan, Yannick Ducoffe, Yeyes, yonlema, yuzie, ZEDKIELS, 한경우
MT4talk.com is a self-service Forex forum! You can download open source Forex robots that other forum members are uploading.
MT4talk does not sell or rent Forex robots, and does not provide guarantee or support for the uploaded Forex robots!
---
CFTC RULE 4.41 – HYPOTHETICAL OR SIMULATED PERFORMANCE RESULTS HAVE CERTAIN LIMITATIONS. UNLIKE AN ACTUAL PERFORMANCE RECORD, SIMULATED RESULTS DO NOT REPRESENT ACTUAL TRADING. ALSO, SINCE THE TRADES HAVE NOT BEEN EXECUTED, THE RESULTS MAY HAVE UNDER-OR-OVER COMPENSATED FOR THE IMPACT, IF ANY, OF CERTAIN MARKET FACTORS, SUCH AS LACK OF LIQUIDITY. SIMULATED TRADING PROGRAMS, IN GENERAL, ARE ALSO SUBJECT TO THE FACT THAT THEY ARE DESIGNED WITH THE BENEFIT OF HINDSIGHT. NO REPRESENTATION IS BEING MADE THAT ANY ACCOUNT WILL OR IS LIKELY TO ACHIEVE PROFIT OR LOSSES SIMILAR TO THOSE SHOWN.
Disclaimer - No representation is being made that any Forex account will or is likely to achieve profits or losses similar to those shown on backtests in this forum. In fact, there are frequently sharp differences between hypothetical performance results and the actual results subsequently achieved by any particular trading program. Hypothetical trading does not involve financial risk, and no hypothetical trading record can completely account for the impact of financial risk in actual trading. All information on this forum is for educational purposes only and is not intended to provide financial advice. Any statements posted by forum members about profits or income expressed or implied, do not represent a guarantee. Your actual trading may result in losses as no trading system is guaranteed. You accept full responsibilities for your actions, trades, profit or loss, and agree to hold the MT4talk team and forum members of this information harmless in any and all ways.