AFL Winner
Topic: AFL Winner
This oscillator was rewritten from AmiBroker Formula Language (AFL) to MQL4.
ALF Winner serves for definition of a trend by formed characteristic reversed parts of the indicator in the interval of 0/100. For intraday trading input parameters values should be decreased, for example, to Period=2, Average=4 values.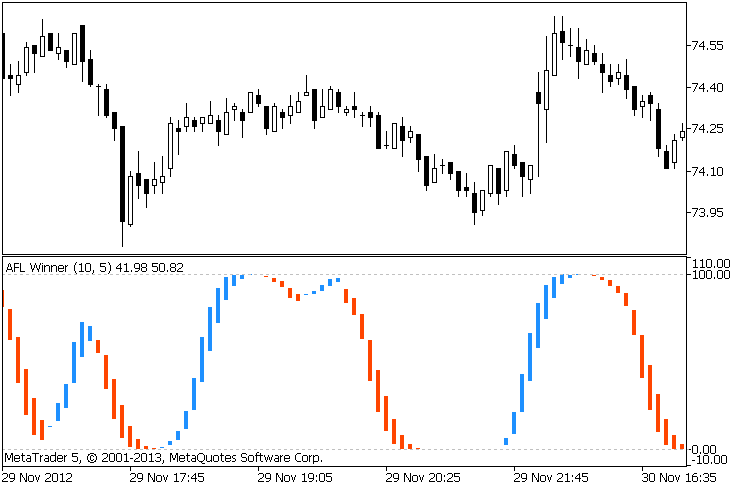 NOTE: MT4talk PRO members can send an email to other forum members via the forum! 
IMPORTANT: Both users need to activate the email function!  >> Profile >> Settings  >> Email settings >> Hide your email address but allow email via the forum. 
You may post a forum reply and ask other forum members to turn on the email option in their MT4talk profile settings page because you want to contact them by email.