If you want to download Forex robots, you must register or login to your MT4talk account first.
The MT4talk Forex robot tester team testing about 10 new Forex robots every week.
---
---
Become an affiliate of MT4talk.com and earn a recurring commission.
- Earn a 50% commission on every sales you generate.
- Monthly payouts via PayPal, Bank/Wire Transfer or Payoneer.
Join the MT4talk partner program at https://a.paddle.com/join/program/29759
TIP: If you embed this forum topic into your website, you can also add the affiliate link as 1x1 pixel Iframe into your site.
In the above iframe change the link "https://your-affiliate-link.com" to your actual MT4talk affiliate link.
Huge Income EA
the working images are given bellow..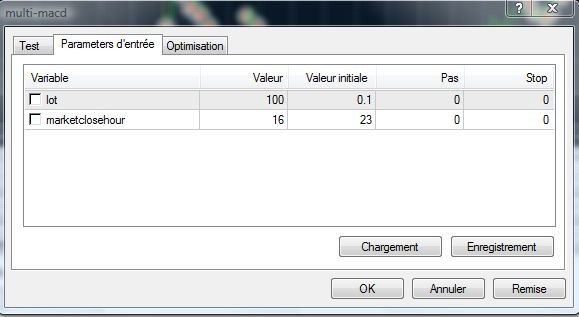 Huge_Income.mq4
1.34 kb, 120 downloads since 2014-10-08
---
take-profit(1).mq4
6.13 kb, 107 downloads since 2014-10-08
---
If you want to download files, you must register or login to your MT4talk account first.
Currently, Landsat-5 and Landsat-7 are in orbits that complement
each other such that locations on the Earth's surface
are imaged alternately by each satellite every eight days.
Offline
From: Singapore
Registered: 09-07-16
Posts: 27
Gender: female
Age: 44
Thais EA seems good performance, but recently flat.  Please someone add parameter.
Can i try this ea in demo account or live account thank you
Offline
From: Anguilla
Registered: 05-14-17
Posts: 13
Can you share your set files from the graph? Thanks in advance! Backtest?
Offline
From: Romania
Registered: 05-14-17
Posts: 27
Thanks: 2
thanks for this share I will try later when i get it
Looking for a good setting file coz test by default is not good.
Offline
Registered: 05-18-17
Posts: 22
Kent Yeoh wrote:

did you try the EA on demo or real?...how was the performanceCan i try this ea in demo account or live account thank you
Offline
From: Russian Federation
Registered: 01-04-17
Posts: 24
Thanks: 1
looking good on backtest let chack on next demo account if good then every well
is this real or fake
is this demo or real acc. please tell me. How i can test this very fast. do we ha ve any tester to use this EA
Total number of registered users: 52,787
Registered users today: 51
Newest registered user: Sen Minerador
Total number of topics: 11,594
Total number of posts: 37,557
---
Online users (last 60 minutes): 3,304 guests, 268 Members:
0248835365, 0815507720, 126h, Abeid Clifford, Abeman Abdul Ghani, Adeniran Busayo Fagbolagun, admin, adnan.vs, aekkawass, Affixbakr, Ahmad AA, Ahmed Fidzy, akfxtrader, Akinwumi Akinola Joshua, Aksnip, Alanlan, alapia, Alexandru Totolici, Allanr, Amit Kumar, angelhart, anghell19, Anst, antobozic, arild, arlo_tim, Arslan, asimiqbal008, asong528, Avidal, Azizul Zaza, Azzam_k, babsodunewu, Babz, bakrii, bandaru, Belief, Beloved316, Benya, BojanR01, Bornjan, BR2968104, bram25, brojack00, Brownduck, Carlixton, cashflow, chaichokhs, charlenep1, Chrristopherrr, cluemaster2000, Cocojambo, condar, cosminb, cristian, cwiek25, Darwin arief, dbethea, dbrm13, deetleto, delpiaro9, dereck12, dhiru, Dogenaut, Domibaba, Donald Erasmus, EAInspirer, easy, Ehsan Shanbedi, ekans1234, Emil Botto, enaso, Enrique González, erglis27, Ernesto Davila, ET_7_, Eugeneesha, exstromar, Fernando Rodrigues, flsekme, Franky, FRAYA, fx110, Fxtrader&vx, Garrick Ho, garv888, general007, georofl, glodery, gntgnt8, Godfrey, gustavoa, Hamham Nakata, henkvdm76, Herberth Zandomenico, ianbell, iau, Ipalibo Iyalla Destiny, Iyokan, Jack V, jahehehinnou, Janat Anas, jason7933, Jery, Jettrock, jialinc, jigar0oza, Jinxian Teo, jkhardias, JKMPZ, JL, johnesky4, Jonas Isaias Bassetto, Joni Ap, Jorge Martinez, Joromoga, José Luis Pérez, jplute, JPtrade, Jusasv, Justin Chinedu, Kai Wong, Kamalansi, Kankam, kapinga84, karson00, kavinda, kenni, Kevin Collado, Kgomamarege, kojira, kris69one, krissuh, Kuasa99, Kyaw Win Hlaing, Laki, Lameck1983, Langfaan, Lesenyeho, lguapo345, Litas, LITTLEJAYH20, LivingCovers, Lucky Swami, maaz, Macstein, magon, mahmoud.abuammuna, maleselasimon1, Marcus111, MarianNick123, Mario Villary, Marka1973, Martini, Mbolo, mbutt74, Mchai Pinkul, meldhy, Miguel Alexandre Pires, mike1809, Mike4949, Mogbolu Simeon, Mohamad Firdaus, Mohd Hafis, monugonu, Mr Chung, mr.sofyan, Muhu, Nabs, Naja Mcolipi, Nasco Mihaylov, Nat122, navapadon, newsshadow069, nguyenhaigiang1985, nj620903, noeltg, octavio, oliver, Olvit, oretlogin, oscar.jaiho21, Ozz44, padoren, panlajjjy, papyrus, Pizzo, popsmith, ppiquet, PRAVINSAWANT, primalsplit69, prince omar, prs10ce, pukit3434, puturta99, qingalong, QQBIRD, quintana, Radz5000, rainer3770, Ramesl63, Ramunas Kniazevas, Rege16, rhnbyr, Ricardo James, robotthgs, robsonoliveira130, Rockman, Rogerio Caeiro, Ronaldaponte, Rooks, rotom, rruiz99, Saddam Junejo, Saefulloh Dermawan, Said, Sam Tag, Samia254, SANOA, sariertrans, sasastephe, Sen Minerador, Shadow1978, sinyomualim, smanna, sniper13, sof-mk, Sospitah Kusema, sri4you, stigmaniac.fx, STINGYONG, sumawanraditya, SunRise, Supawish Thanacharoenpradit, SXMTrader, Sydney2000, ta srenevasan, Thebe Lebusa, Thelma, Thijs De Laet, Thupiso Owen, Tibortrade, ticklecreektrader, Tomio, TomS, Tony Levanic, tradingralf, tskabilan, ttopys, tung2232, txh248161, Unathi Sherperd Emmanuel Sigenu, venomtoxin, Vitalis, walidshahbudin, wiggil, Wiljou, xiangjn99, yama, Yethu25, ZENDOH, zionali, zkeng2010, Zoltan0013, zorbafx69, Николай Ильин, דרור וסרמן, อลงกรณ์ จันทาคำ
MT4talk is a User Generated Content website. All content uploaded to MT4talk by our users (MT4talk forum members) is User Generated Content.
All User-Generated Content shall be for information purposes only. While MT4talk shall endeavor to provide you with accurate information on its Website, MT4talk shall not be responsible for the accuracy or reliability of User Generated Content. As such you agree to access the Website and use the Services at your own risk. You shall be solely and exclusively responsible for all User Generated Content you upload or post on the Website. You hereby grant MT4talk (i) an irreversible, non-exclusive, royalty-free and fully-paid, worldwide license to reproduce, distribute, publicly display and perform, prepare derivative works of, incorporate into other works, and otherwise use and exploit your User Generated Content, and (ii) the right to include the User Generated Content on the Website. You hereby irreversibly waive any claims and assertions of moral rights or attribution with respect to your User-Generated Content.
Only open source forex trading software used to automate online trading decisions/signals ("Forex Trading Robots") shall be uploaded by you onto the Website. MT4talk prohibits the uploading of copyrighted, hacked or illegal versions of forex trading robots on to the Website. MT4talk may remove any copyrighted hacked or illegal versions of forex trading robots from its Website and may close your Member Account (defined below) should you upload copyrighted, hacked or illegal versions of forex trading robots on to the Website. Forex Trading Robots that have been uploaded on the Website, may undergo a simulated back-test on an actual forex account by our tester team, solely for the purposes of providing you with a starting point for your own back-test and for educational purposes only.
To use the MT4talk forum, you must agree on the Terms of use and Privacy & Cookies Policy!
---
CFTC RULE 4.41 – HYPOTHETICAL OR SIMULATED PERFORMANCE RESULTS HAVE CERTAIN LIMITATIONS. UNLIKE AN ACTUAL PERFORMANCE RECORD, SIMULATED RESULTS DO NOT REPRESENT ACTUAL TRADING. ALSO, SINCE THE TRADES HAVE NOT BEEN EXECUTED, THE RESULTS MAY HAVE UNDER-OR-OVER COMPENSATED FOR THE IMPACT, IF ANY, OF CERTAIN MARKET FACTORS, SUCH AS LACK OF LIQUIDITY. SIMULATED TRADING PROGRAMS, IN GENERAL, ARE ALSO SUBJECT TO THE FACT THAT THEY ARE DESIGNED WITH THE BENEFIT OF HINDSIGHT. NO REPRESENTATION IS BEING MADE THAT ANY ACCOUNT WILL OR IS LIKELY TO ACHIEVE PROFIT OR LOSSES SIMILAR TO THOSE SHOWN.
Disclaimer - No representation is being made that any Forex account will or is likely to achieve profits or losses similar to those shown on backtests in this forum. In fact, there are frequently sharp differences between hypothetical performance results and the actual results subsequently achieved by any particular trading program. Hypothetical trading does not involve financial risk, and no hypothetical trading record can completely account for the impact of financial risk in actual trading. All information on this forum is for educational purposes only and is not intended to provide financial advice. Any statements posted by forum members or the MT4talk EA Tester Team about profits or income expressed or implied, do not represent a guarantee. Your actual trading may result in losses as no trading system is guaranteed. You accept full responsibilities for your actions, trades, profit or loss, and agree to hold the MT4talk team and forum members of this information harmless in any and all ways.
---
Affiliates Disclaimer - The site may contain links to affiliate websites, and we receive an affiliate commission for any sign up that trade by you on the affiliate website using such links. Our affiliate partner includes the following: FXopen, FBS, LQDFX, MyForexVPS, KickEX.