Best Forex Robot! Up to 100% profit per day!
This Forex robot guarantees your profit every day!
The MT4talk forum admin and all the MT4talk team members are also trading with this Forex robot on real Forex accounts.
Download the robot with recommended setting file: https://mt4talk.com/viewtopic.php?id=24956
PSAR 4B EA - (Tested with over $1,400,000 profit)
same work is given bellow..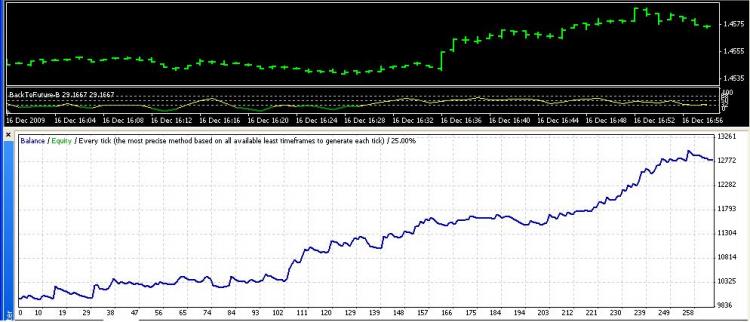 What is MT4talk and how its works?
Offline
From: Ukraine
Registered: 09-08-18
Posts: 908
Gender: male
Age: 39
Thanks: 174
Hi, thanks for sharing.
I made a lot of changes and tested this Forex robot on a real STP account!
Please look at what I got.
We tested on: FXOpen Broker!
If you are using this Forex robot on any other forex broker, then you may have to find your own settings, because provided settings not working with all brokers.
We tested on super-fast Forex VPS! It's highly recommended for 24/5 automated trading!
Deposit: $500
Leverage: 1:500
The test time: 2 months.
Total trades: 27
Average trades per month: 14
Total profit: $1,408,579
I tested on the real account!




Note: We made this test for you, to give you a starting point. You should always make your own test.
Have a good trend and the biggest profit!
For detailed test information, please download the files below!
This test showed that this EA has potential. But all traders himself must optimize the EA on his account with many backtests and forward tests.
If you have any questions about this test you can contact me via email on my MT4talk profile page, at https://mt4talk.com/misc.php?email=25379
NOTE: Only MT4talk PRO members can contact me via email.
where is set file for gold ? only gbpusd posted here
Also what is the best time frame can use it ?
Online
From: Austria
Registered: 09-25-14
Posts: 593
Gender: female
Age: 49
Thanks: 149
Also what is the best time frame can use it?
Download the test result file and see the header for timeframe information.
Offline
From: Ukraine
Registered: 09-08-18
Posts: 908
Gender: male
Age: 39
Thanks: 174
where is set file for gold ? only gbpusd posted here
We are testing EAs to give you a starting point. You should always make your own test on whatever asset and timeframe you want.
In our case this is H1
Total number of registered users: 74,637
Registered users today: 12
Newest registered user: budy
Total number of topics: 11,751
Total number of posts: 38,555
---
Online users: 2,802 guests, 123 Members:
A'Akeem, Adamblacky, admin, Afnan Al-mustafa, aleksi777, AmukelaniJida, anandnina1509, Andrewu, Antman, As Fiza, asokakapitalindo, Ayden007, Aziz Al Feeli, Babar, betuboxem, Bojez8, budy, christinoge, clefasm, Coccobello, CODEX2048, consxavier, cricketfan, Davo6789, DbongzFX, dbruno, Dd, dinhbathang29, Djtabletsa, dogsbody, easeit, Edgar Seraphin, Emmynancy212, ernforex, Forlan, Fransiskus Assisi RosaRio Setyanto, gate22, Gatsha, gr8adroit, Guelsko, gyn.angelo, hecsant, hhh45, Howard, Imranpaul, indigos, Ismaiza Ismail, Jarosław Ortmann, jjanis, jlovers, joes11, johnshen007, Jonason Chang, Jonathan Maphanga, JPtrade, kallhox, Kato, krunalchapadia, loner, luckytrade, Mactrez, mahdimojdehpoor, marlonpx, Metusandeep, Mfengum37, miticicosmin, Monticc, Morney, Muhammad Iqbal Abdul Hamid, Nguyễn Duy Nguyên, Nimun, Odmarken, oever, onehit, pantherrilla, peteaw72, pigboy, pnc2, podbox, ppcgryf, prouton, prs10ce, ptaah2012, QuitePrepared2022, RAJESH418, Ramanand Matam, RealJay, respeitapolicia, RezartMera, richfx2007, Ricky Baptiste, robsonoliveira130, rockyt_79, Rovans, rsa4010, Samkelo, Sampark25, Samson90, sanjaygehani, sasastephe, sega77, Shaner3, sss343344, Studaka, Tabraiz, taxmoney, thiagomx7, ThreeLions, Thuthu, Tomislav90, Tumisang92, ucooper2, vin063, vizayrazu, vvarcasia, wagnerg123, Woody, y2farrukh, ZHXAH, Zo, zorbafx69, ناصر السيد احمد, 杜丽
---
MT4talk is a User Generated Content website. All content uploaded to MT4talk by our users (MT4talk forum members) is User Generated Content. Please note that MT4talk doesn't sell Forex robots and does not provide support for the uploaded Forex robots. MT4talk only sells PRO membership. PRO membership means unlimited download access in every forum topic and forum post. While some of the uploaded Forex robots are limited till the next update, other robots never get updated, it all depends on the creator of the robot.
---
We testing Forex robots in REAL-TIME! We testing some robots on a demo account but in real-time. We are not financial consultants and we can't push you to risk your money. We are just trying to find good market analysis solutions from different strategies to help our community.
---
CFTC RULE 4.41 – HYPOTHETICAL OR SIMULATED PERFORMANCE RESULTS HAVE CERTAIN LIMITATIONS. UNLIKE AN ACTUAL PERFORMANCE RECORD, SIMULATED RESULTS DO NOT REPRESENT ACTUAL TRADING. ALSO, SINCE THE TRADES HAVE NOT BEEN EXECUTED, THE RESULTS MAY HAVE UNDER-OR-OVER COMPENSATED FOR THE IMPACT, IF ANY, OF CERTAIN MARKET FACTORS, SUCH AS LACK OF LIQUIDITY. SIMULATED TRADING PROGRAMS, IN GENERAL, ARE ALSO SUBJECT TO THE FACT THAT THEY ARE DESIGNED WITH THE BENEFIT OF HINDSIGHT. NO REPRESENTATION IS BEING MADE THAT ANY ACCOUNT WILL OR IS LIKELY TO ACHIEVE PROFIT OR LOSSES SIMILAR TO THOSE SHOWN.
Disclaimer - No representation is being made that any Forex account will or is likely to achieve profits or losses similar to those shown on backtests in this forum. In fact, there are frequently sharp differences between hypothetical performance results and the actual results subsequently achieved by any particular trading program. Hypothetical trading does not involve financial risk, and no hypothetical trading record can completely account for the impact of financial risk in actual trading. All information on this forum is for educational purposes only and is not intended to provide financial advice. Any statements posted by forum members or the MT4talk EA Tester Team about profits or income expressed or implied, do not represent a guarantee. Your actual trading may result in losses as no trading system is guaranteed. You accept full responsibilities for your actions, trades, profit or loss, and agree to hold the MT4talk team and forum members of this information harmless in any and all ways.
---
Affiliates Disclaimer - The site may contain links to affiliate websites, and we receive an affiliate commission for any sign up that trade by you on the affiliate website using such links. Our affiliate partners includes the following: FXOpen, FBS, LQDFX, MyForexVPS.