OBTR On Balance True Range Indicator
Topic: OBTR On Balance True Range Indicator
As a very basic set of rules.
a) Gray: MA close to OBTR: Look for a breakout or trend continuation.
b) Gray: MA far from OBTR: Take profit or reverse trade.
c) Blue: Look for an excuse to go long.
d) Orange: Look for a reason to Short.
The slow MA is a tri color line and if the line is neither Lime or Red but gray, if that happens over say 2 bars, this seems to intimate for eg: the end of an upswing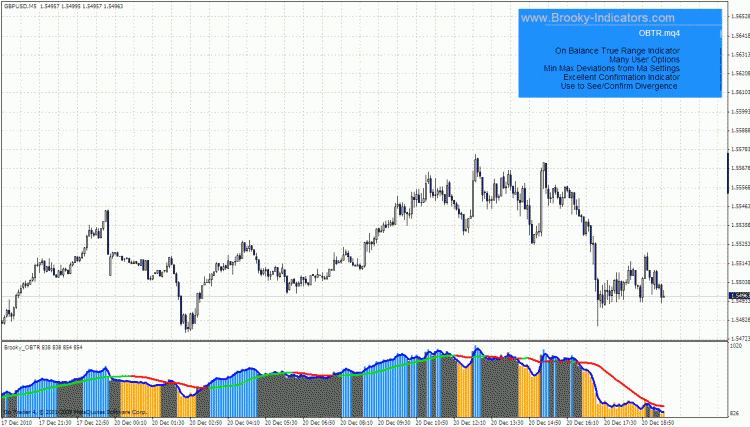 NOTE: MT4talk PRO members can send an email to other forum members via the forum! 
Both users need to activate the email function!  >> Profile >> Settings  >> Email settings >> Hide your email address but allow email via the forum. 
FOREX VPS: Always use a very fast Forex VPS for your automated EA! Click here for the best Forex VPS!